Michigan Domestic Violence Lawyer
Advocating on Behalf of the Justice You Deserve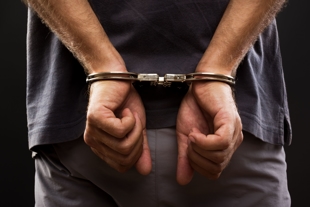 A domestic violence charge in Michigan is serious and carries a stigma which will affect the accused for the rest of his or her life. It is imperative for individuals being prosecuted for domestic violence to understand the severity of their case, what they have done to be charged, and exactly why they should immediately seek the counsel of a Michigan Domestic Violence Attorney to assist them in their defense.
Domestic violence is a crime which does not discriminate, as it occurs within all ages, genders, races, and social classes. Whether the accused are spouses or former spouses, domestic partners living together or apart, a dating or separated couple, or parents and children, it is a common occurrence throughout a number of homes in America.
If you or someone you care about has been charged with domestic violence, two things must be of immediate importance: taking direct action, and an aggressive Michigan domestic violence lawyer, who will play an integral role in protecting your rights. Judges have a great range of discretion when determining the punishment in domestic violence cases. An experienced Michigan domestic violence attorney, such as ours at Prain Law, PLLC, with extensive background defending domestic violence cases can ensure your best possible outcome.
Accused of Domestic Violence in Michigan?
Domestic Violence laws in Michigan are strict and aggressive. By definition, Michigan domestic violence laws are simple: an Assault or Assault and Battery within a domestic context. An Assault doesn't even have to involve touching. Domestic Violence charges will result in a No Contact Order, perhaps requiring you to move out of their home. A conviction amounts to up to 93 days in Jail for a first offense. A third offense can land you in prison for up to 5 years. Don't just trust your freedom and future with any Michigan domestic violence lawyer--ask for a free consultation with Prain Law, PLLC – we concentrate on defending those accused of domestic violence across the state of Michigan.