Michigan Assault Lawyer Brian J. Prain Discusses Celebrity Assault Charges Against LeSean McCoy, Ray Rice, Justin Bieber, and Even Bill Cosby...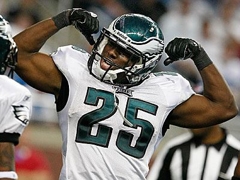 As a Michigan Assault lawyer, I spend each day defending those accused of Assaultive crimes in Michigan. Although as a Michigan Assault lawyer, my focus is on Michigan law, I can't help but notice the recent rise in Assault charges against some pretty big names. Ray Rice is indicted by a Grand Jury for Aggravated Assault on his (then) girlfriend. Eagles' LeSean McCoy is sued for Assault on a party bus (not a criminal charge). Justin Bieber faces Assault charges in Canada (charges dropped). Even Bill Cosby is on the last and may face Sexual Assault charges on top of being sued.
As a Michigan Assault lawyer, I discuss these celebrity Assault charges with as many people as I can. I'm interested in their opinions, and I consider it "juror research." What I am constantly reminded of is what I call the "presumption of guilt" that I think we all carry at times. When someone is accused of a violent crime such as an Assault, we begin to make the assumption that the accused person has done something wrong. Why? Otherwise, why would the government be charging them. We trust our prosecutors, don't we? Yet we often know little of the "evidence" against the accused before reaching this conclusion.
Take the most recent example: everyone's heard about the Sexual Assault accusations against Bill Cosby. But ask just 3 people if they are aware of any of the evidence of these alleged Assaults from decades ago. Silence. This mirrors my experience in the courtroom as a Michigan Assault lawyer, and it tells us a few things: people are willing to "convict" without evidence, and an accusation equals guilt. If you or someone you know is facing a Michigan Assault charge, this is a serious problem, and it takes a skilled, aggressive, and experienced Michigan Assault lawyer to get around it.
But how? A Michigan Assault lawyer who actually takes cases to Jury Trial, rather than just "pleading it out" would say that, while each stage of an Assault Trial is critical, the most progress in defeating the "presumption of guilt" is done in Jury Selection, or voir dire - and it doesn't have anything to do with kicking off the "bad people." Jury selection is about building a community of people connected by rapport and trust.
Prain Law, PLLC is a top ranked Michigan Assault lawyer aggressively defending those accused of Michigan Assault crimes, including: Assault (Simple Assault), Assault and Battery (A&B), Aggravated Assault, Domestic Assault, Felonious Assault (Assault With a Dangerous Weapon), Assault With Intent to do Great Bodily Harm Less Than Murder, Assault With Intent to Murder, Sexual Assault (Criminal Sexual Conduct), and more.
If you or someone you know is facing an Assault charge, call Michigan Assault Lawyer Brian J. Prain anytime at
(248) 731-4543

. The no-obligation consultation is free. The information is priceless.