Assault and Battery in Michigan
Our Attorneys Provide Dedicated & Determined Legal Advocacy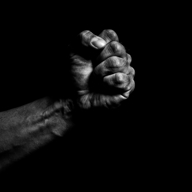 Under Michigan law, simple assault and battery is a misdemeanor offense that could get you locked up for up to 93 days, cost you $500.00 in fines alone, and have you reporting to a Probation Officer for months.
Many people are arrested and forced to defend against assault and battery charges because of a 5-second scuffle at the local bar. Experience shows that both parties to the confrontation are usually charged with assault and battery, leaving innocent people to defend against criminal charges and the threat of losing their freedom.
What is more, the type of touching that constitutes a battery under Michigan law could be as innocent as a pat on the back. The penalties are much more serious if you have previous convictions.
It is absolutely essential to get the right attorney fighting for you before your assault and battery charge is increased to an aggravated assault charge based on simple facts that you have no control over.
In the past, we have handled cases where the person we are fighting for had been let go by the police and told that no charges would be brought against them because it was uncertain who was the guilty party. Other times, the police were never even called. By the time these people became aware that they were, surprisingly, facing possible jail time, they had already made critical mistakes such as speaking to police – they had voluntarily created evidence that the government then tried to use to convict them.
The Michigan Assault and Battery Law: MCL 750.81(1)
How is Assault and Battery Defined in Michigan?
At Prain Law, PLLC, we're not just one of those general "criminal defense" law practices; we concentrate our practice on defending only Assault charges, such as Michigan Assault and Battery cases. Each day at Prain Law, PLLC, we answer the basic yet very important question: "What is Assault and Battery in Michigan?"​​​​​​
A Michigan Assault and Battery charge (called a "Michigan A&B charge" for short) is when someone allegedly "assaults or assaults and batters" another person.
What is the Difference Between Battery and Assault in Michigan?
Under Michigan law, a Battery is a touching of another person or something closely connected with them that is "forceful, violent, or offensive" in nature. "Force" and "violence" are defined as something intended to harm or embarrass that other person.
The touching must be intentional; an accidental touching cannot meet the definition of Battery under Michigan law.
The touching must also be against the other person's will. In other words, where the other person consented to the touching, like participants in a physical sport, the touching will not meet the Michigan definition of a Battery.
In Michigan, an Assault is a criminal act that falls short of a Battery because there is no touching.
An Assault in Michigan can be either of two alternate things, either:
an unsuccessful attempt to commit a Battery (i.e. a swing and a miss); or
any act that would cause a reasonable person to fear or apprehend an immediate Battery (i.e. a fake slap to make someone flinch, but without actually touching them).
Like a Battery, an Assault in Michigan has to be intentional (not accidental), but there does not have to be any actual touching. Whether it is a Battery in question (touching) or just an Assault, there does not need to be an injury.
What is the Sentence for Assault and Battery in Michigan?
A person who has an Assault and Battery conviction in Michigan (either because they plead Guilty or No Contest to Assault and Battery or because they lost at Trial) is guilty of a misdemeanor punishable by "imprisonment for not more than 93 days or a fine of not more than $500.00, or both."
As you see, you can go to Jail for Assault and Battery in Michigan for up to 93 days. Whether you will actually receive Jail time depends on the seriousness and strength of the Michigan Assault and Battery charge against you, how these charges are defended, and the effectiveness of your Michigan Assault and Battery attorney.
Many people convicted of a first offense of Assault and Battery in Michigan receive a Sentence of Probation; usually somewhere in the neighborhood of 6-18 months (24 months is the maximum probationary period for a Michigan Assault and Battery charge). The Court will impose fines and costs. Typical requirements of Michigan Assault and Battery Probation include community service, monthly reporting, and one or more forms of anger management counseling or classes. You may also be required to pay restitution for any property damage or injuries connected with the incident.
Contact Our Michigan Assault & Battery Lawyer Today
Why Choose Our Firm?
Prain Law, PLLC is led by a Michigan-based legal team you can lean on in your time of need.
In fact, we have NEVER had a client go to Jail for Assault and Battery charges, and we don't intend to let you be our first.
Remember, your first order of business is to see if it's possible to avoid a conviction in the first place.
We have obtained verdicts of NOT GUILTY of Michigan Assault and Battery charges even when many witnesses testified to the Jury, each claiming that our client is guilty of the Assault and Battery charge.
​​​​​
Facing assault and battery charges in Michigan? Do not waste any more time. Speak to our Detroit assault & battery lawyer by calling (248) 731-4543 today.