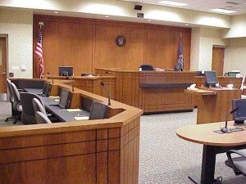 Criminal Sexual Conduct charges in Michigan (called "CSC" for short) are some of the most serious criminal charges a person can face. Even if you do not end up in prison for decades, you risk being placed on the Michigan Sex Offender Registry (often called "SORA"), which can be like living in an invisible Prison. Where possible, avoiding a CSC conviction is absolutely essential.
Early on in the case, your CSC defense attorney will obtain "discovery" of the evidence against you and begin to formulate the theory of your defense. The theory of your defense are the facts that, when applied to the Criminal Sexual Conduct laws, lead to the conclusion that you are not guilty. At Prain Law, PLLC, we are often asked the question "What if I was drunk? Don't I have to intend to commit the act to be guilty of CSC? I don't even remember what happened!"
The bottom-line is that the accused being too intoxicated to control their actions, or even too intoxicated to remember what happened, is unfortunately not a defense to a charge of Criminal Sexual Conduct in Michigan. There are many sex crimes in Michigan, but the basic CSC crimes are broken down into four categories based on penetration versus touching and level of seriousness: First Degree CSC (CSC 1), Second Degree CSC (CSC 2), Third Degree CSC (CSC 3), and Fourth Degree CSC (CSC 4). All four degrees of Criminal Sexual Conduct are known as "general intent crimes," meaning that the Prosecution does not need to prove your specific intent to commit the alleged act.
RELATED: click HERE for our main page covering all Michigan Sex Crimes (CSC crimes).
Is Being Drunk a Defense?
Voluntary intoxication is not a defense to a Criminal Sexual Conduct charge. The Michigan Supreme Court has made that specific holding in a case of CSC 1, and would likely do the same for the other degrees of CSC. That means if you voluntarily drank alcohol, knowing of it's intoxicating effects, then you cannot claim "I was too drunk," "The alcohol made me do it," "I never would've done it if I hadn't been drinking," etc. as a defense.
This does not mean that you do not have a defense. There are multiple defenses that may apply in your case. Part of having a successful defense to a charge of Criminal Sexual Conduct is having a highly qualified CSC defense lawyer who understands what defenses will work under the law and what defenses won't. You might be surprised to learn that many criminal defense lawyers fail to thoroughly understand the law that applies to your case. Hiring the right lawyer can be the difference between resuming your life or being in Prison and/or on the Sex Offender Registry.
Brian J. Prain of Prain Law, PLLC focuses entirely on criminal defense. No civil lawsuits, no divorce, no landlord-tenant matters. Every day, Brian is somewhere in southeast Michigan defending someone against charges like the ones you're facing. Brian is a graduate of the renowned Gerry Spence Trial Lawyers College, has been featured in Hour Detroit Magazine and Super Lawyers Magazine, has been selected as Top 10 and Top 100 Criminal Defense trial lawyers, by both the NACDA and The National Trial Lawyers, respectively. In 2015, Brian was named one of the Nations Top One Percent by the National Association of Distinguished Counsel. Brian's firm, Prain Law, PLLC was selected by the American Institute of Criminal Law Attorneys as one of the "Ten Best" law firms in the area of client satisfaction.
If you are facing charges for criminal sexual conduct, don't face them alone. Call us now at (248) 731-4543.